Meet the Remodeler: A must for Associates and Trade Partners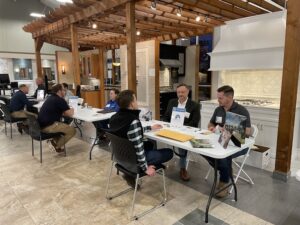 The event, that runs from 4 – 7 pm, is a speed dating-style networking event that will help you save money and time. It's a spectacular chance for for our Associates and Trade Partners to share products and services with PRO Remodelers and build their client base.
Why is this event worth your valuable time?
Because you will find solutions to the immediate issues facing your business:
Connect with resources to help navigate supply chain issues
Increase your revenue and boost your bottom line with strategic trusted partnerships
Save your design and production team time with a one-stop event
Connect with experts who can fill your legal and insurance needs
The format will guarantee you a few minutes with each Remodeler/Associate in attendance, and take advantage of this opportunity to make connections that build your revenue.
We planned these multiple events to make it easier for you to attend. Use the links above to sign up.