Meet your 2022 goals with Throughput Workshop
Throughput Workshop with Doug Howard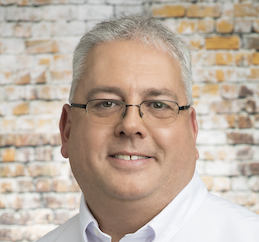 The world is finally returning to a semblance of normalcy, but do you really want to go back to business as usual? PRO was proud to host the workshop, "Throughput" led by Doug Howard of Remodeler's Advantage. You can see the video of the presentation here.
Members left the presentation with new strategies to keep a strong flow of remodeling projects going into production. Doug's insights will help remodelers reach post-pandemic profit goals by avoiding bottlenecks and scheduling conflicts.
This workshop will cover:
– Staffing Pre-Production and Setting Priorities
– Understanding the Power of "Upstream" Thinking
– Attacking the Bottleneck by Eliminating Waste
– Making "Start Date" the Driver
– Still Hitting Your Goals for 2022
Bring as many of your staff who would benefit from this educational opportunity.