Plan ahead PROs: Fairfax County permitting system will be unavailable 10/21-31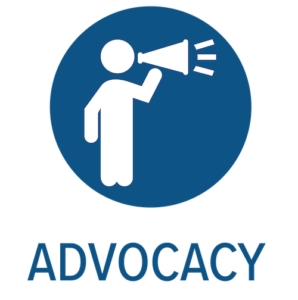 Fairfax County Land Development Services has reached out to PRO in hope upcoming technical updates to the county's permitting systems will not major project delays. Thanks to our advocacy efforts, Helman Castro, Director of Operations, knows how integral LDS's processes and systems are to the success of our members' projects. He informed us that the PLUS system will be unavailable for a week at the end of October. Between October 21 and October 31 businesses will not be able to apply for permits or upload plans.
Fairfax County is converting all of its land use permitting, plan review and inspections systems to the new Planning and Land Use System (PLUS) this fall. During the transition, all online application and review systems, including PLUS and the legacy systems (such as FIDO, ProjectDox and PAWS.) will be unavailable for 10 days. PLUS will replace all legacy systems beginning October 31, 2022, for a more efficient and modernized permitting and review system. PLUS advantages for customers and staff include the use of a single system across multiple agencies to apply for permits, upload plans, pay fees and schedule inspections. PLUS will increase the speed, consistency and predictability of the land development process in Fairfax County.
The outage is tentatively set to begin Friday, October 21 at 4:30 p.m. All systems are expected to be available again on Monday, October 31.
Please keep the following in mind as the date gets closer:
Before the Outage:
· Depending on the type of application you are pursuing, please consider starting your application in sufficient time so the outage does not delay your project. Specific details will be available on agency web pages.
· Or delay your permit process, if it's possible, so you are starting your project in the PLUS system after October 31.
During the Outage (October 21-October 31):
· This transition will require a 10-day shutdown.
o PLUS will be unavailable.
o You will not be able to apply for permits or upload plans during this time.
o The legacy systems, including ProjectDox, FIDO and PAWS, will be in a read-only mode.
o LDS Building Division staff are evaluating the ability to accommodate certain inspections.
o Continuity plans will be in place to address emergency situations for land use related transactions.
o This system outage will not impact staff availability to answer questions via email, telephone, virtual meetings or in person. Please check agency webpages for contact information. o Land Development Services o Department of Planning and Development o Fire and Rescue Department, Office of the Fire Marshal o Health Department, Environmental Health o Department of Code Compliance
After the Outage (October 31)
o For a couple weeks after the replacement, data from legacy systems (such as ProjectDox, FIDO and PAWS) will still be migrating. Processing of applications, plans and permits could be delayed. After the final conversion, PLUS will be the central platform for Fairfax County customers to complete their zoning, building, permitting or other land development processes, including creating and submitting applications, paying fees and tracking application status.
PRO will share more details as they become available.